KRAKATAU NEW SPRING SUMMER 2021 COLLECTION
KRAKATAU slogan "Antagonist Survival Kit" has been used since the brand was born in St.Petersburg in 1999 and later when it spread its wings to the European and Asian markets.
And these three words hold a much deeper meaning than just helping people survive bad weather conditions.
If we are to describe what KRAKATAU actually does, the best word for it would be "protection": rain/cold protection, environment protection (by use of sustainable clothing materials), human protection,personal data protection (see recent collaboration with collaboration with Kaspersky Lab, global cybersecurity and anti-virus provider).
The most expected items from the new collection are waterproof trench coats, as well as waterproof jackets with contract color taped seams.
One of the most exceptional ones – ultimately waterproof futuristic raincoats made of biodegradable polyurethane material.
Although KRAKATAU usually focuses on watBHer resistant clothing, the new spring-summer collection was expanded with sweatshirts,fade-neon-colored T-shirts, stylish jumpsuits and packable windbreaker jackets made of ripstop fabric.
SS21 COLLECTION LOOK BOOK
LOOK 1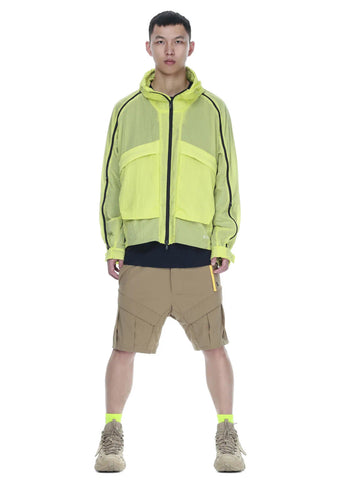 LOOK 2
LOOK 3
LOOK 4
LOOK 5
AKENZ STORES 
Galerise Lafayette 
Address: 4th floor, 889 South Pudong Rd. Shanghai City 
Eslite 
Address: First floor, 8 Yuelang Rd. Suzhou CIty 
SHENYANG MIXC  
Address: Shenyang MIx C 4F, 288 Qing nian avenue, Shenyang City
SHENYANG MIXC HUI  
Address: First floor, 199 Noth Changbai Rd. Heping avenue, Shenyang City. 
SHANGHAI TX HUAI HAI  
Address: TX Huai Hai 2F, 523 Huai Hai Road, Shanghai City 
Jiuguang   
Address: 4th floor, 1618 West Nanjing rd. Shanghai City 
AKENZ VIP 
Address: Room 1B, 1003 Wuding rd, Shanghai City